Ignoring social media (Facebook, Twitter, YouTube), wishing it will just go away? You're losing money.
If you are a successful businessman and your business is prosperous you need to take social media seriously. This is especially true for writers producing more than one million books. The Internet is an excellent opportunity to advertise what is being released every year, it's high time to think of some ways as how you're going to market your books and build up some system to let everybody know about your production. Social media platforms are the perfect way to realize this. Open a Facebook page and get fans, or a Twitter account and get more Twitter followers (see why you need a Twitter Account) to achieve wider audiences, start a blog (Why I Must Start a Blog) and manage your marketing successfully. Here are four low-cost social media marketing strategies for authors…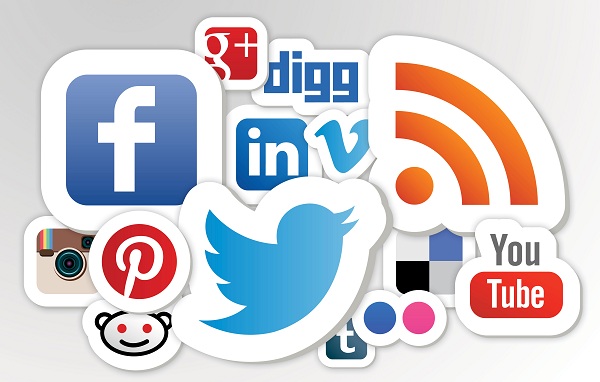 Start Blogging:
It sounds really time consuming to be a writer, but actually it will not take you much time and effort to build up interesting content to make your blog more lively and unique. Blogs should be the first and the most important representatives of your brand, and they should emphasize all the advantages of your work and connect you to your customers in the best way.
Social Media Platforms
Social Media Platforms as the Best Link with Funs and Customers: Karen Seiger, the author of "Markets of New York City" mentions that the business was going ahead and ahead via Twitter, Facebook, LinkedIn and Pinterest. These platforms help to keep in touch and converse with an enormous audience and consequently help to sell your product. And, besides, you can let your audience know about the coming projects and this greatly engages your funs. The important thing here is always posting and posting. You let your funs know you have not forgotten about them and think of them, ant that they end their interest are essential to you. Post extracts form your books on your Facebook page or tweet some interesting and short sentences. Make discussions about them. You may also ask your friends for help. They can actively comment your posts and this will drive attention to your post and consequently to your book.
Use Facebook and Twitter:
Your social media channels can easily become an extension of your book content. If you're a fiction writer, consider bringing your fictional world to life on Facebook or Twitter. "One thing I've seen work is to set up a Twitter account for your fictional characters and tweet through their eyes," says JP Jones, author of Market Yourself: A Beginner's Guide to Social Media. "Be consistent in the voice of your characters, and to really spice it up, have your characters interacted with you (the author) on Twitter. Conversation between the author and their character can be very enlightening into the mind of the writer."
 Customize your profile appropriately:
Social media provides you with the opportunity to manage your brand through interactive profiles, generate traffic to your page, account or website. You may also include brief information about your company brand; post your logo so as people come to acknowledge it. Pay attention to the improvement of your SEO. This is of much importance and your success partly depends on it.
Well, thanks for spending Time Here…
team digitalCruise.in | Enroll Our Digital Marketing Course in Delhi to know more.