You need to create a composite strategy to improve the present condition of your online business. As a marketer, you have to take certain steps so that you are able to fare better in the intense competitive environment. Here they are.
Successful Online Business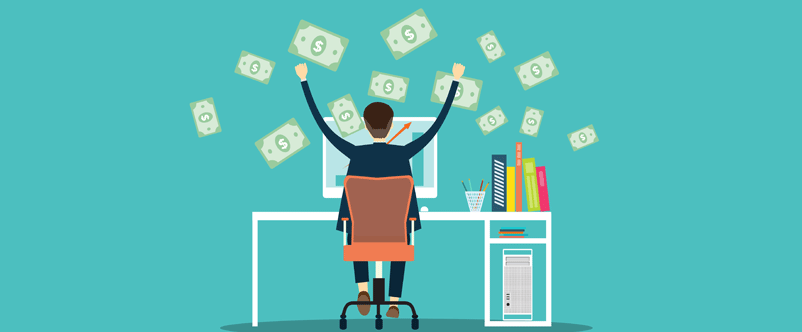 (1) Know the Market Properly- You must know the market that you are working in. It should include your competitors, their achievements and the power of market penetration. You must identify strong points in their marketing campaigns or in marketing character, which have influenced potential customers. You should try to understand the basic marketing theme of leading companies in your trade. It will give you an idea about customer behavior and their preferences and you may develop thee concept to set your own theme of operation or build strategies. Understanding the market is a great quality of skilled or experienced business owners that help to develop the marketing effort.
In online business, you should study matters relating to high search engine rankings, web visibility, visitors page views, time of stay on a definite page on average, bounce rate and so on. You will be able to understand the logic behind business decisions and the entire competitive background more clearly. Make use of the analytical tool for local search, which provide profound material for the market knowledge.
(2) Identification of Target – you are able to know the resource sites that provide traffic to competitors for improved online activities. Find out keywords that are responsible for the enhancement in traffic including the long tail keywords. You will note that only a chosen few websites enjoy the mass of the traffic from the organic search activity in spite of thousands of other websites in the trade. It happens due to referral and destination traffic that come from link building service. When different affiliate sites are pouring in traffic to the destination website, it is the presence of one way links of the business website. It is, therefore, worth approaching the reliable link building company to perform the task of creating inbound links on resource sites.
The marketer should apply all the intelligence tools to create backlinks in all such resource sites that are able to send quality traffic to the target site.
(3) Creation of Strategy – When you have made the analysis on the competitive trend, keywords and the character of competitor marketing drive, you will be able to decide the right keywords for your marketing campaign. Give importance to SEO related keyword research and the creation of quality content, which provide maximum conversion to make the effort commercially beneficial. You need to take professional support in the matter to gain in link building strategy.
(4) Supervision – It is an important part in carrying out a marketing campaign in online business. You should be able to scrutinize the activity regarding page views, time of stay, bounce rate, rate of conversion to make required adjustments accordingly. It is a regular process and yields beneficial results for the online marketer. The marketing strategy with intelligent and regular supervision minimizes the risk element of the campaign and simultaneously ensures success in online business.
Hope these strategies will help you & for more you can join our Digital Marketing Course.