When you have a product, you want people to see it. On the Internet, the product in question is often your website, and besides the people who already know about it and visit it regularly, a sizable portion of your site traffic should be the result of search engine queries. Given the role search engines play in a site's performance, it's no wonder why everyone who works on the web is obsessed with search engine optimization (SEO). SEO is the process through which a site improves its position on a search engine's results page. There are many different ways to approach SEO, and writing guest blogs is one of the most effective methods out there. By sharing your work (with a link to your personal blog) on a well-received and often-frequented blog or site, you'll introduce a different and wider audience to your work while building strong links back to your own site.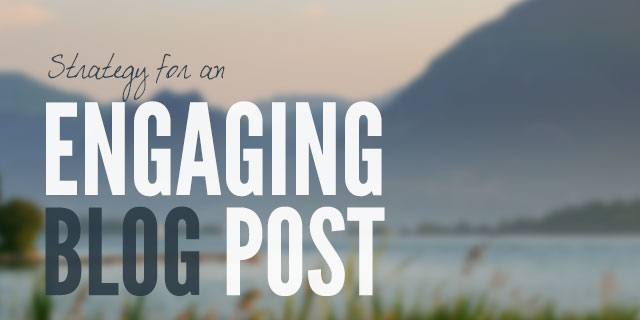 Creating Your SEO Strategy
When devising an SEO strategy, it's important to understand how search engines view and rank websites. Obviously the algorithms are top secret, but the factors that the engines value are widely known. Like the people using them, search engines seek sites that provide visitors with original, high-quality content because they want to present the user with the best possible results for their query. That's why, regardless of how amazingly written your blogs are, writing solid, regularly-updated posts won't convince the search engine that your blog is definitely worth visiting; you need someone else to also vouch for the quality of your work. A guest blog that's featured on a site with an established audience will serve as a ringing endorsement of your blog, and the search engine, upon viewing the guest blog, will have an improved perception of your site due to your relationship with one known to be of quality.
Writing Guest Blog Posts
As for the actual blog, general content rules apply: Your post should be comprehensive, and you should use keywords. Whether you decide to write an entirely new blog or share one of your old favorites is up to you, but since your guest blog will be the first time many people encounter your writing, be sure that the guest blog encapsulates your blog's personality and point of view — after all, you're doing all this work to get people to visit and to continue visiting your blog.
Who to Write for
In addition to your content, it's important to consider where you want to contribute a guest blog. Reputation matters a lot on the Internet, so you should pursue guest blogging opportunities on blogs that cover similar topics or topics that intersect organically with your blog's subject matter.  As SEO illustrates, relationships carry a lot of the weight on the Internet, and writing a guest blog is a great way to introduce your work to a new audience while forming a strong, mutually beneficial relationship with another blogger.