If you want to run a professional content writing business, you really have to decide where you are going to sit, in terms of pricing. The content writing industry has gotten very competitive in recent years. There are a lot of foreign countries, where English among workers is improving year-by-year, and some of these workers are turning to content writing as a sustainable business.
A large majority of these foreign countries that now have qualified, English speaking writers are populating webmaster forums. On webmaster forums, you can find many different content writing threads, where contractors and freelancers are posting their services. Today, an average going rate for this content seems to be as low as $2 per 100 words. Among some workers, the price even dips to $1 per 100 words. When you are writing well researched, informative content, this price is barely enough to make minimum wage, if that.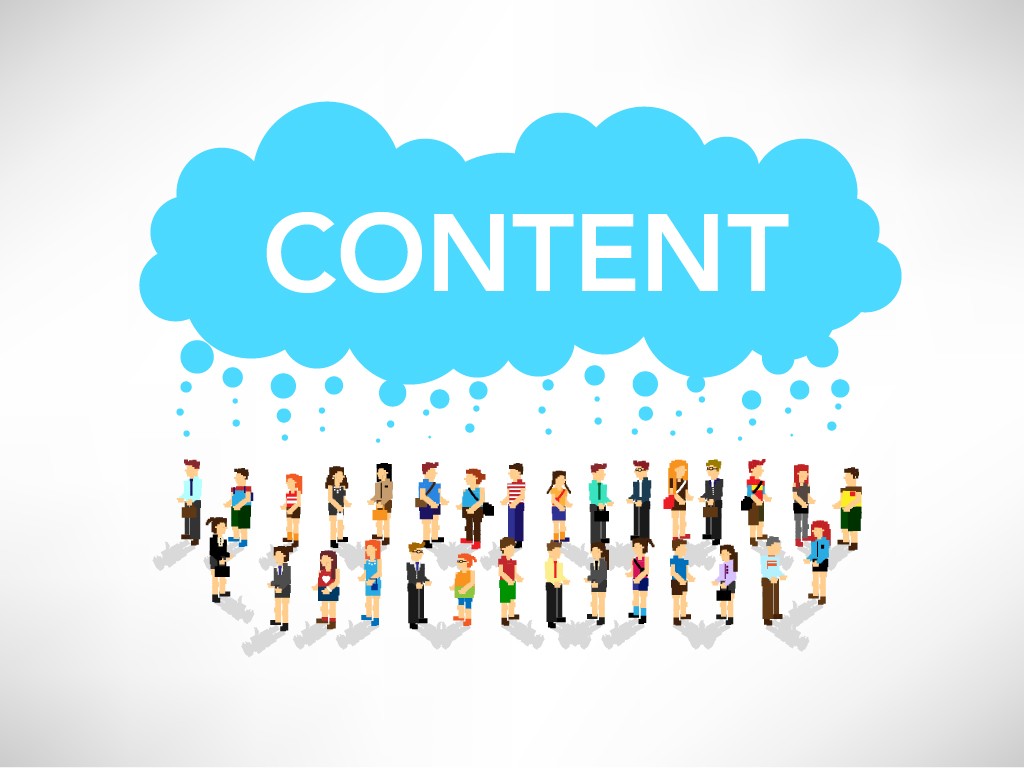 In order to sustain yourself in this industry that has become overrun with low-priced content writers, you have to market yourself as a qualified professional that offers extremely well-written copy.
Also see – Content That Drives Traffic
Specialize In A Niche
By choosing to specialize in a specific niche, rather than writing articles on many different types of content, you can market yourself as a professional and charge a higher price. Basically, if you believe that you have better writing skills in a particular subject, such as technology or electronics, you can market yourself as a technology writer.
Employers and businesses that own technology websites and need content for those sites, are going to look at your ad over everyone else's. If you have just a slightly higher price, they are definitely going to be willing to pay that extra price, in accommodation for better quality content. You will find, that when you specialize in a specific niche, and you truly deliver exceptionally well-written content, you will have no problem selling people on higher quality copy. Keep in mind, you have to be well experienced with the topic that you pick. You may want to research it and gain a better grasp of this industry, more so than you already have.
Go The Copywriting Route
If you can't think of a specific niche that you have experience with and would like to write about, you may want to go the marketing and copywriting route. Copywriting is the task of writing quality content that is purposed for selling something. Basically, it will be your responsibility to come up with content for landing pages, sales ads, website homepages and other places that require sales copy.
Now, don't expect to be an extremely high quality copywriter within a few days. There are a lot of underlying things behind copywriting, that you will need to research into. For instance, there are certain phrases, words and things that will catch the attention of people without them even noticing it.
A professional copywriter should be able to tap into someone's subconscious, grab their attention, and subtly sell them something without them even knowing it. Can you think of a time in your life where a really good salesman was able to sell you a product or service, and you really didn't even realize that they were trying hard to get you to buy it? This is a really tough job that a salesman has ahead of them, but good salesmen are able to do it time and time again for every new customer that walks in the door. As a copywriter, it is your job to produce high quality copy that will make sales and deliver leads for the company.
Learn the tricks of the trade
In copy writing, there are a lot of tricks of the trade. People have specific needs, some needs are going to be more important than others. Take shelter, clothing and protection into account. These are fundamental needs that everybody has to have, and people will spend money in order to secure these needs, more than they would other things in their lives. Once they have met these needs, they will then spend their money on gaining possessions, spending money on entertainment, and other types of items.
Depending on the specific niche that you are in, you'll have to cater to the needs of your customers, and sell to them based off their emotions. Learning these tricks, inside the copywriting industry, can take a very long time. There are books, videos and even classes out there designed to teach the more advanced parts of copywriting. If you take the time to research into these things, and do the best you can to learn the skills behind copywriting, you could be a professional within no time.
If you are not willing to go the extra mile to make your writing services more desirable, you may have to price yourself lower so that you can pick up work. As a general article writer, you should still be able to charge decent rates for your services, provided that your writing is high-quality, engaging to the reader and well-written.
Everything that you provide your clients needs to be researched thoroughly and heavily edited. Providing your clients with low-quality copy that was not edited before it went out, could jeopardize your image and brand. This could sacrifice your business and seriously hurt your sales, especially when it comes to word-of-mouth referrals.
 Advertise
As a content writer, you need to continuously advertise your services and places that it is going to get noticed. There are a lot of areas on the Internet that you can do this. My favorite places to advertise our freelance and contracting websites like Odesk, Freelancer, Guru and Elance. There is a lot of competition here, so if you are struggling to find work, you can also turn to sites like Fiverr and webmaster forums.
Fiverr can be quite difficult to get sales, since you have to provide as much value as possible for a measly $5. However, you could create a gig advertising, say 50 words of copy for $5, which would be well worth your efforts. Webmaster forums are also filled with a lot of website owners, so they are constantly in demand for content writers. They're great places to create a thread and get the word out about your company, while you might not get sales right away, people will begin to talk and word will spread quickly.
Thanks…
You can enroll our Digital Marketing Course for more about this or can also go for a short term SEO Training.