The arrival of Facebook in the social media front has changed the way things function and operate in many sectors. There are hardly any fields in this world that are uninfluenced and unbiased by Facebook. Many markets have changed, market segments have been created and technologies have been evolved, credits to – Facebook.
As far as marketing front is concerned, advertisement agencies and social media marketers consider the users of Facebook as their primary targets. Due to its substantial reach with the common mass, brands find them as a vital source to generate leads and customers. And if you are an owner of a startup, small business or a marketer who has a fan/brand page on Facebook and want to generate potential leads from Facebook, here are some quick tips.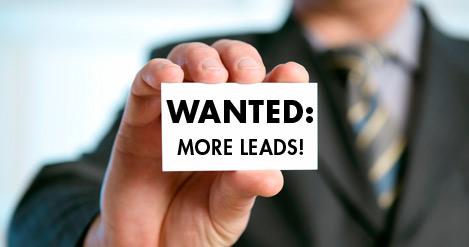 Landing Pages:
The first thing to be done to get more leads is to revamp or come up with an impressive Facebook landing page. This page is the first thing your visitors notice and is very essential to create the best impression at the very first look. Stylize your landing page with a cover picture that depicts your brand and include every information that you want to convey to your visitors. Make it attractive yet neat to give the viewers a clean interface with minimal distractions.
Create Specialized Fan Content:
Your brand may be present in other social media platforms as well, but when it comes to harnessing the power of Facebook, you have to create a custom content specifically for Facebook fans. The content that you create must be available to only Facebook visitors and not for anybody else. Create a separate landing page and share the link on the Facebook page. Induce curiosity in their minds to know what the content is by asking them to like the page to receive the special information. Note that if you treat your visitors' special, they treat you back the same way too!
Link them to Your Webpage:
Another important method is to have a link of your website or brand web page on your wall, so that the visitors can get a better idea about your brand. It helps them to learn in detail about your firm, your business, products and services, which in turn helps to establish trust and rapport. Remember that the content displayed in the website must be captivating and at the same time authentic. You may hire a professional writer for this purpose as well.
Frequently Upload Multimedia Content:
The ability to upload and share pictures and videos is one of the greatest advantages of Facebook, so why waste that? Frequently upload some pictures about your products, behind the scene images of the staffs, the making, coming soon teasers of upcoming products in high resolution. You can also upload videos about your services and brand illustrating how people have benefited from your products, from different perspectives. You can also share animated clips and videos relating to your products to allure visitors of all age groups.
Facebook Applications:
Facebook applications are known for their viral effects. Come up with a unique idea for an application and combine it with your brand. Offer invitations to the fans and let them use to know the response. The app may be a social game, an informative flash content, a quiz or question and answer type program or any other creative ways with which your brand can reach the common mass effectively.
Offer customized Services:
Facebook is all about offering personalized and customized services. So, create a separate tab for your fans and shower them with the upcoming or existing offers. Ask them to fill in their basic details to receive an e-brochure or a private newsletter of the upcoming products and offers. The only thing you have to ensure at this stage is – Trust! Assure them that the information they give will be retained as confidential and will not be passed. Once you build the trust, consider your product a hit!
So, these were some of the ways to turn the 'Likers' of your Facebook page into customers. Also, you can come up with your own strategy to generate leads, but make sure that every effort you put in is genuine and not black hat. Remember that it is not you, but your brand's image that is at stake. So, here's wishing you good luck!