We have observed that long tail keywords have contributed immensely to identify many websites, which unfortunately though could not draw the attention of SEO professionals as an efficient technique in search engine optimization. They remain glued to the idea of choosing certain numbers of popular keywords for the optimization of the business website to achieve higher rankings in Google search.
A recent study reveals that more traffic has been allocated to a particular site through long tail keywords or phrases, which have not been optimized by SEO professionals as a part of the marketing strategy. Search terms with popular keywords yielded lesser traffic in comparison to the unattended long tail keywords. Sites received visitors and subsequent sales from leads that generated from these long tail keywords present in the website content. It shows the relevancy of the website content to the niche.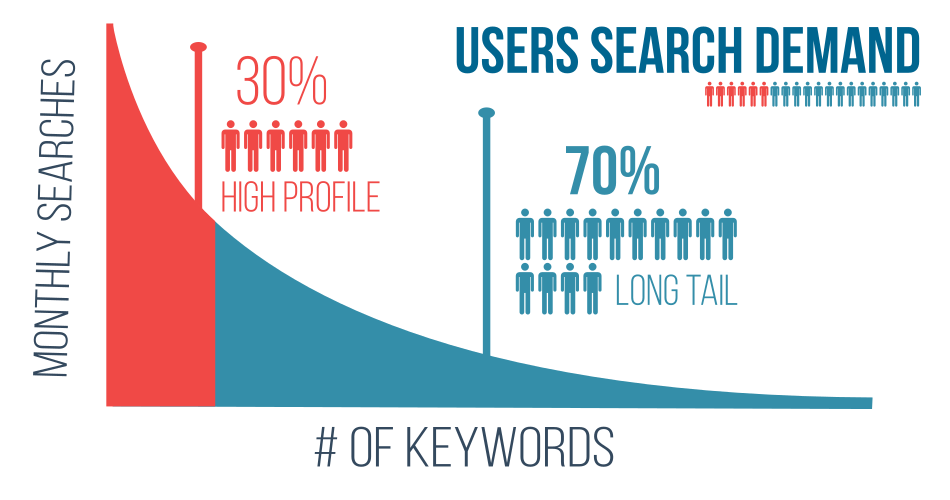 long tail keywords
The Technique
(a) Create unique content that has helpful information for readers. It should be able to explain the niche in common words. Quality is the core factor of success of the website that automatically includes all the important search terms or long tail keywords. You will definitely be benefited if you create a content that displays a normal flow of words coming naturally and not with high sounding literary exposition of mastery in language. You must appreciate that the customer uses the day to day informal language as search terms and you are ranked for such terms many times and enjoy business leads.
For instance, if you are working with the keyword, "Carpet cleaning" the content should include –
"You need top-class carpet clearing ….., the regular carpet cleaning is ……, seek information from friends about cheap carpet cleaning …., contact the local carpet cleaning agency ….., urgent carpet cleaning for celebration … and so on."
Take the advantage of the technique in content creation for improved rankings. It helps produce potential leads and real business from local and other customers effectively. You are doing absolutely fine search engine optimization work for the site for selected keywords and also for long tail key phrases through an efficient content. You can add the local area name to show for local search and gain in place-specific search terms to add effective conversion.
(b) Aim the entire writing for human benefit and not for attracting search engines only. Consumers or readers are all human beings and it pays in business when they are influenced by genuine or helpful information.
I hope that you will find the above very simple and useful in creating content for the website for better online business. You can also our Digital Marketing Course in Delhi for more.