For me the simple answer it no and I'll explain why. Many first time bloggers have enough to try figure out, many will have their first brush with hosting providers, DNS setting, WordPress and the host of plugins that go with it. If you are trying to figure out the basics of SEO on top of all this it's just too much to try and take in at the same time.
Many first time bloggers start out writing about what they like and this is the best thing they could do, if you are writing about something you're passionate about, the words will flow easier and the site will keep your interest for longer. If you can keep a steady stream of great content flowing your site can soon turn into an authority and if that happens you won't need to rely on SEO to try and drive more traffic, you will find the site picking up links naturally and these are the best kind, a pure unadulterated vote of confidence for your site.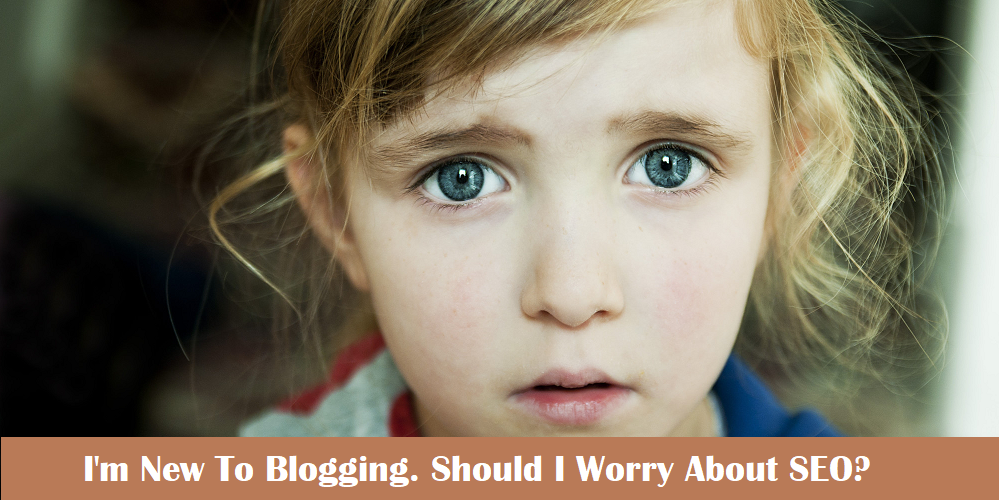 Another great benefit of producing a steady stream of great content is that it has the natural ability to drive long tail traffic, this again takes very little work and the success of many sites is down the traffic they get from long tail searches.
Like most sites on the internet, traffic will build gradually month on month if you are writing on a subject you enjoy then seeing the traffic grow is just an extra bonus, if however your impatient like me you want things to happen faster, then look at the social forms of marketing, they won't send continual traffic but they are easy to master and can send huge spikes in traffic especially if you get the site into the right channels. Not only does this act as a morale booster but it clearly shows the potential of your site along with what is achievable in the long run.
It doesn't matter how much you like writing on a subject eventually you'll find yourself looking at a blank page trying to think of something to write, this is when you start asking your self is it really worth all this time and effort. But seeing you traffic grow and interact with your site either through comments, retweeting or stumbling your stuff can prove to be really exciting and can help you to rekindle the belief in the content you are producing.
As a webmarketer I'm always going to preach the virtues of SEO, but for me content is more important and that's what you should try and master first, once you can do that SEO will fall into place behind it. Instead of spending your time reading countless blogs on how important a link is and how to get them. Why not try and make your blog better. Add commentluv to get more people interacting, build your twitter following, get more involved in your niche, reach out to some other sites in your niche and see if they would like you to guest post. So technically this is marketing but you can also look at it as building a relationship with other people who are active in your industry and when you do manage to master the whole world of SEO you will have built a solid foundation with the content you have written.