Who are you following on Twitter? Who are your friends on Facebook? These questions do appear to be quite irrelevant  when you are considering work, but actually could have a long and lasting impact on what your career prospects are.
Once you think about it carefully regarding the repercussions of your actions before you really act on them, you will be able to save yourself from a lot of hassle in the near future. Following are some of the imperative rules you need to take into account before you move ahead: Also See : 6 Simple Tips for Increasing Facebook Traffic to Your Blog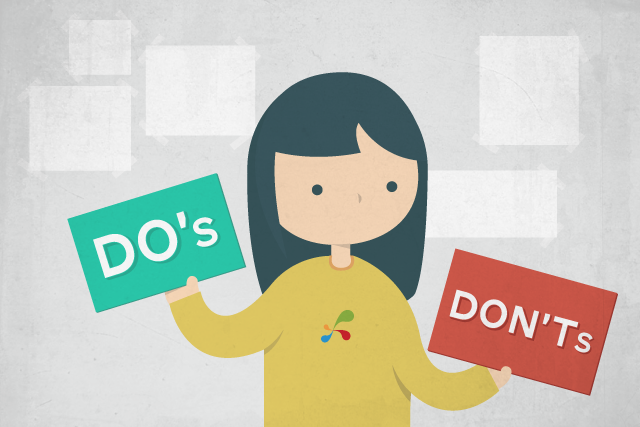 Avoid Adding colleagues and supervisors as friends
The temptation to add up all your colleagues and acquaintances on Facebook is pretty high, but you need to consider it who you are adding. If you are adding everyone on day one in the company then a year later you put some of your personal photos and then ask for a sick leave, and your boss notices it, you are simply not portraying yourself in an appropriate light. Follow this rule, you should not post any inappropriate photos on your Facebook account anyway.
Recommended for You : Tips Which Help to Measure Your Social Media Success
You can share your opinions and ideas but do not make use of foul language or be disrespectful, as this will not get you anywhere at all. This is actually going to create a big issue for you and eventually for your business or company you work with. Potentially, you will be more able to get yourself into greater trouble than you are worth.
More from Social Media : How to Turn Facebook Likes into Leads
Always Make Use of A Disclaimer
If you have a blog, or using any other social media outlets such as Twitter or Facebook, you should put a disclaimer on your profile that the views you are expressing are totally yours and you are not affiliated with any business or company.It perhaps be troubling but this way you will be able to save yourself from any kind of scrapes.
Important for You : Why you need an account on Twitter
Do Not Use Social Media Outlets At Work
You should not use your social media accounts while you are at work. Your time at work is the property of your company as well as money therefore you need to give enough respect to your employer. You may consider checking your account for only 5 minutes but this isn't going to work for you.
Do Not Give Away Much About Your Job or Company You Work in
Getting back home, and then logging on to your Facebook account, putting your status and telling your friends about your latest pay rise may appear to be as you are sharing you're a good news with your friends. However, if you have your colleagues as friends on Facebook, who are enjoying the similar level as you are, and they didn't get a pay rise, this perhaps will lead to some friction in the office too. Moreover, from a  business perspective, you need not to share your company's customer pricing, investments, annual revenue, future products, and others.
Have a Great Weekend…
Digital Cruise Providing Internet Marketing Course & Services.