Getting a client's John Hancock on an important document can be a slow and tedious process when relying on fax, scanners or snail mail.
If you're managing multiple clients, consider the time required to compile voluminous records for shipping, not to mention the cost of postage. The easier alternative is electronic signatures that digitize the whole process. The following are 7 electronic signature services, along with their individual features.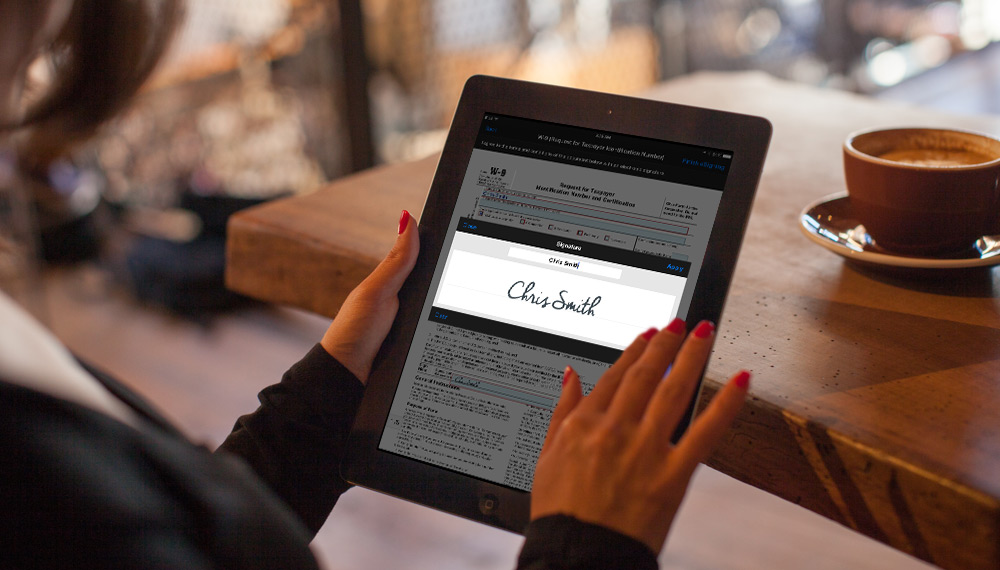 1. EchoSign
One very convenient feature of EchoSign is that it is completely web-based, meaning no software snags like installation or system requirements. Its most unique quality is that it can be seamlessly incorporated into a plethora of applications such as Salesforce, Google Apps, NetSuite and more. Signed documents are provided to both sender and recipient, and are archived by the service.
2. TurboSignature
TurboSignature is web-based with an emphasis on organization and management. It provides emailed reminders for actions that need to be processed, as well as notifications when they have been completed. Users can compile an address book for frequent signatures and import the names of their busiest clients. Recipients can sign away online or on their mobile phone.
3. DocuSign
With the web-based service DocuSign, signers are well accommodated with their choice of 10 different signature styles. It is supported on mobile devices like Apple's iPhone and iPad where signers can use their touchscreen technology to use their true signature. Meanwhile, documents are outfitted with navigation arrows to help recipients through the process. Once completed, each party can receive a copy, with every document stored for future retrieval.
4. Arx CoSign Digital Signature
Based on your needs, CoSign is available in a desktop version for small organizations and a server-based edition over an authorized network. Both support every major file format from Excel spreadsheets to Adobe PDFs. The service can be integrated as a plug-in for company infrastructures.
5. eSigTek
From sending to unlimited signers to uploading unlimited documents, eSigTek has electronic signature plans that can provide robust options for businesses. It also allows users to create their own authorization levels to keep the processes internally secure. Keeping senders on top of their game is the service's usage and turn around reports.
6. AlphaTrust PRONTO Online
For businesses that would like to streamline the signature process on their website, they can acquire the software provided from AlphaTrust for easy integration. Users are then directed from your site to the secure PRONTO Online network for signing the document. The service provides a variety of document templates for easy use.
7. Silanis
The electronic service solutions offered by Silanis cover a range of platform integration for businesses, from websites to service centers. Solutions can be accessed on internal networks, cloud computing or on a desktop. The signing process can be customized and signatures can be done with a simple click of the mouse and supported on mobile devices.
The features of electronic signature services are as numerous as the benefits, with users experiencing faster completion processes to cost savings.
Do these features entice you go start signing electronically?