Cloud hosting provides several benefits to businesses. Unfortunately, not all cloud hosting providers are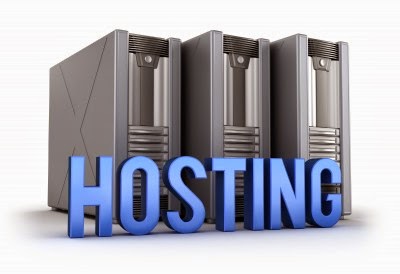 created equal. The increasing maturity of the cloud industry means that cloud vendors have to focus on specific aspects of their services to differentiate themselves from their competitors. Below is an overview of factors that organizations need to consider when selecting cloud hosting providers.
Service Level Agreement
The Service Level Agreement (SAL) details the percentage of service uptime and availability guaranteed by the cloud service provider. The SAL is an agreement between businesses and service providers, and it should be documented. Cloud host providers have varying provisions in their SALs, and it is obvious that each business should choose the one that meets its requirements best. Since it is a legally binding agreement, there is provision for redress in case the service provider fails to provide the stipulated services.
Cost
Cost is another important factor that must be considered. The cost should be calculated taking into consideration the primary service fee and associated costs. This should include maintenance, upgrade, downtime and even the internal resources needed. It is not unheard of for a supposedly cheap offer to turn costly after all the associated costs have been taken into consideration. Reliable cloud hosting offers several cost saving measures that include floor space usage, reduced internal support and staffing.
Monitoring
A reliable cloud host provider should have a skilled monitoring team to ensure that all its services are always running optimally. A technical team of professionals is necessary in addition to the SAL documentation because it is more important to prevent outages than to aim for compensation after problems develop. Some of the things that need monitoring include networks, customer services and infrastructure.
Evaluation Provision
Buying something as sensitive as a cloud service without an evaluation period is not advisable. That is why providers who are confident of their wares include evaluation periods for their clients. During this period, the clients are expected to try the services before making firm commitments for purchase. This is not unlike test-driving a car before making payment during purchase. Businesses should look out for things like initial offer discounts or offers of free tiers, which allows them to evaluate cloud providers before paying the regular charges.
Scalability
By its nature alone, cloud hosting is an easily scalable technology. Businesses should be able to increase or even contract their cloud usage without much ado. In practical terms, however, this scalability can easily be hampered by prohibitive fees, bad SALS, and even service delivery models. Since businesses needs are constantly evolving, it is important to confirm these and other related scalability issues before signing up for any contract.
Support
Even with a very good uptime guarantee, there are still things that may go wrong with cloud service provision. It is for this reason that organizations should know in advance the kind of support they will have access to in case problems arise. The lines of communication should be clear, and it should be known whether or not the support is free.
These are some of the things firms should consider before choosing cloud hosting companies; though the list is not exhaustive. The reputation and past experiences of these firms should also be taken into consideration. Only after careful evaluation should a business sign a contract with a cloud hosting vendor.