Google has become in recent years one of the most expensive stock indexes often reaching the threshold of 620 points. It has become an indispensable tool for surfing the internet for more than 91% of the american population. The search engine was founded in January 1996 by Sergey Brin and Larry Page. Larry Page creates the PageRank, an algorithm for ranking pages. The PageRank equation has not yet been unveiled but we can learn by studying the results presented in the famous search engine that is based on two main criteria:
The number of incoming and outgoing links on a page.
The number of pages of site.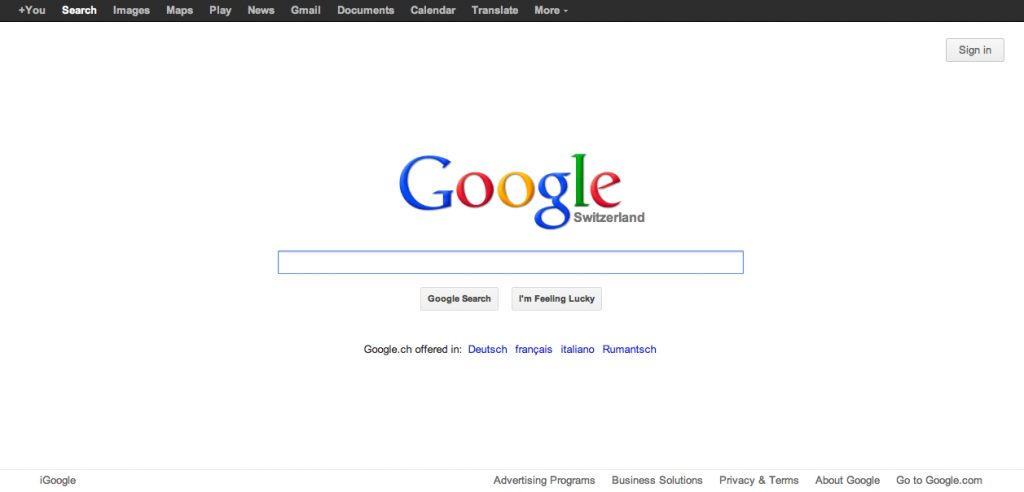 Advertising
Advertising is the largest source of revenue for Google (more than 95% revenue generated by Google). $ 23 trillion won for the search engine in 2010 through Adwords which is an advertising platform created in October 2000. It covers more than 87% of the advertisements posted on the web.
The three largest customers of Google Adwords :
AT & T Mobility or Amp (8.08 million).
Apollo Group (6.67 million).
Expedia (5.95 million).
Executive officers
Larry Page
Eric E. Schmidt
Sergey Brin
Nikesh Arora
David C. Drummond
Patrick Pichette
The origins of the name
The company name "Google" has its origin in the mathematical term "googol" which refers to 10100, that is to say a number starting with 1 followed by one hundred zeros. Larry Page and Sergey Brin asked in 1997, to other computer science students, help to name the fruits of their labor. The idea reportedly came from Sean Anderson, who suggested "googolplex," a name that attracted Larry Page. He asked her to go register the domain name "googol". Sean Anderson would be mistaken in the name entry, hitting google.com. Others say that the domain name was not available for already assigned, and that, therefore, the name was changed voluntarily.
The logo of the firm
Google logos have evolved over time, but all of them remained very simple, in a very similar style (you can see an example below). Some logos are designed by Google for particular events, they are called Google Doodle. Google Doodles can take many forms: images, games, puzzles… However, they all are designed in HTML5.
There are many Google logos created by amateurs, here is an example: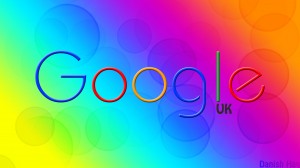 Platforms acquired by Google
November 2012, the search engine bought Incentive Targeting. It is a Groupon-like.
October 2012, Google acquires Viewdle, a facial recognition service.
June 2012, Google acquires Quickoffice to improve Google Drive.
June 2012, Google buys Meebo, an instant messaging service.
May 2012, Google acquires Mike&Maaike.
April 2012, TxVia, an electronic payment technologies for the payment system Google Wallet
December 2011, Clever Sense is acquired by Google for Google Maps
November 2011, Kantago is acquired by Google for a better gestion of the circles in Google Plus, the social network of Google.
September 2011, Zave Networks is acquired by Google for 1 billion of dollars.
Google acquires Motorola Mobility in august 2011, to reinforce Android and to make Hardware devices.
Google acquires Pittpatt, a company specializing in facial recognition.
Google acquires Dealmap in 2011. It is an aggregator of special offers at local shops.
Google creates Google plus, a social network.
Google buys Ebook Technologies, a technology for reading books on theinternet.This technology will be integrated into Honeycomb shelves and its online Google Books.
Phonetic Arts, a company specializing in speech recognition. It will be included in many of Google.
Widevine, which was bought by Google in 2010 for the optimization of video on the internet. This technology will be used on the Google TV.
Slide, social gaming platform acquired by Google in 2010 for $ 182 million. It will promote the Android operating system.
Social deck, a company specializing in creating games on iPhone and Blackberry.Redemption for the Android platform.
Zynga, which specializes in social games (Zynga poker …) was bought in 2010 for $ 182 million.
Instantiations, programming in Java
Metaweb, classification technology acquired by Google in 2010 for $ 100 million
ITA Software is looking for flight plans for aircraft, acquired in 2010 by Google for $ 700 million
Invite Media, a universal platform for buying through which advertisers can optimize campaigns in real time. Purchased in 2010 for $ 70 million.
LabPixies, Israeli society to create widgets, was bought by Google in 2010 for $ 25 million
Agnilux is a designer and optimizer data center, purchased in 2008 for $ 248 million
Episodic is a provider of online videos, purchased in 2010 for an undisclosed sum
DocVerse is a collaborative tool for Microsoft Office. It was bought by Google in 2010 to optimize Google Documents. " Buy for $ 48 million.
Picnik allows you to edit photos online. Purchased in 2010 for an undisclosed sum.
Aardvark allows you to answer questions posed by users, bought in 2010 by Google for $ 80 million
AppJet is a free service online application for Google Android and Chrome.Acquired in 2009 by Google for $ 58 million
Teracent online advertising platform for buyers of advertising space bought by Google in 2009 with Admod for $ 750 million
AdMob platform for sellers of advertising space bought by Google in 2009 for 750 million dollars.
Gizmo5 voice analyzer purchased by Google in 2008 to improve "Google Voice.
Textcube 3D object editor, created by Google in 2008.
Omnisio lets you insert annotations on video, bought by Google for YouTube in 2008 to improve $ 15 million
ZAO Begun creator Russian contextual advertising, Google bought in 2008 for $ 140 million
Chinese platform Jaiku bought by Google in 2008 for an undisclosed sum. Lets you create blogs just to the image of WordPress.
Zingku allows mobile users to exchange photos and business cards. Bought in 2007 for 250 million (estimate).
Image America is a firm specializing in building camera at very high-resolution to promote Google Earth. This company was acquired in 2007.
Postini can archive e-mails and specializes in security and protection against spam. Acquired by Google in 2007.
GrandCentral a database of voice to create Google Voice. Acquired in 2007 by Google.
Zenter bought by Google in 2007 to optimize Google Docs and Spreadsheets.
FeedBurner is a company specialized in RSS feeds, acquired by Google in 2007 for $ 100 million.
PeakStream is a company specializing in creating software multiprocessor. Google has bought for $ 17 million in 2007.
Panoramio is a site specializing in photo sharing. Purchased by Google in 2007, it will serve to optimize Picasaweb.
GreenBorder is a publisher of anti-virus. It was bought in 2007 and used then for Gmail and Blogger.
Marratech is specialized in the video conference. Purchased in 2007, it will serve the development of Gmail.
Tonic Systems is a slideshow software text images, it was bought in 2007 to compete with Powerpoint.
DoubleClick is an advertising platform on the internet, it was bought by Google in April 2007 for $ 3.2 billion.
Trendalyzer is an analysis platform chart after being acquired by Google in 2007 it will be useful in Google Analytics for reading charts.
Adscape Media advertising platform for video games. Acquired in 2007 by Google.
Endoxon, a mapping company acquired by Google in 2006 to develop Google Maps and Google Earth.
YouTube hosting platform for online video in 2006 bought by Google for $ 1.65 billion
In 2005, google acquires android platform an official Google's Operating Systeem
Here are all the Google services developed by these companies: News, Google search, Google Calendar, Google Checkout, Google Labs, Google Notebook, Google Talk, Google Pack, Google Video, Google Image, Google Adsense, Google Adwords, Google Finance, Google News, Google Book Search, Google translate, Google maps, Google maps sky.
Life at Google
Google employs over 30,500 employees, serves more than 3,500 resumes a day (he has developed software for automatic processing of resumes). Most employees work at Google Plex, a building partly powered by solar energy by more than 9000 m2 of solar panels.
Some numbers :
The number of page views a day for Google is 7.2 billion (45000 requests per second) and the number of monthly searches is 90.8 billion.
YouTube, a service that is not profitable, yet has more than 1 billion videos viewed per day.
Over 91% of French people use Google as against 60% of Americans.
Google could have generated $ 1 billion thanks to advertisements for mobile phones (see: Google in mobile advertising required.)
1,200 employees millionaires through stock options.
The director of Google earns $ 1 a year, but he is a billionaire …
More than 150 official blogs.
If you want to learn more about Google: