If you want your blog to be successful, you can find hundreds of tips and strategies to help you. However, in my experience the single most important action you can take to succeed with your blog is to post consistently! If you don't keep creating fresh content, none of your other efforts will amount to anything.I have been blogging for quite a few years now and have about a dozen active blogs. It can be a challenge to keep up with them all, but I find that I get best results when I follow a certain routine. Specifically, I write about 10 blog posts per day on my blogs. I recommend you try this if you have a blog and see what happens.
If you're just starting out, or have a blog you've been neglecting, 10 blog posts every day might seem like a difficult goal. Yet if you approach it the right way, it's not really very hard at all. Let me share some of my favorite tips for sticking to a schedule of 10 blog posts per day.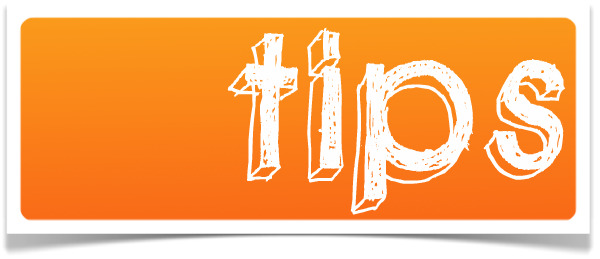 1. Stay Informed
You should have easy access to the latest information related to your niche. Bookmark any leading websites or news sites that discuss what's going on. Get Google Alerts on any topics of special interest to you. This will give you a steady supply of topics to blog about.
2. Borrow the Curation Model
Curation means posting links to relevant stories on your own blog. The best method is to find a story from an authority site, make a few comments about it and post the link. It doesn't always have to be an authority site, but it should be a quality site. When you do this, you don't have to do much writing except for giving a basic description of the story.
3. Review Products
Reviews are always a good type of blog post. If you're an affiliate, this can also help you earn money if you're recommending a good product to your readers. Products can be books, physical products, digital products or whatever is relevant to your blog's topic.
Make your reviews honest. Only recommend products that you think will be truly helpful to people. There's nothing wrong with posting negative reviews for inferior products either. You can see a lot of web hosting reviews and such related articles on my blog 100Webhosting.com.
4. Post Videos
Videos can provide you with good content for your blog. It's great to make your own videos, but you don't have to do this all the time. Search YouTube and find relevant videos that you can embed on your site. This is really a type of curation, as you're using other people's content (in an ethical way). Make some comments about the video so your blog post has some original content.
5. Rewriting Articles From Directories
You can search article directories such as Ezinearticles.com (there are many others as well) to get relevant content for your blog. I wouldn't recommend using these for most of your blog posts, as you want original content on your site as well. However, there's nothing wrong with rewriting some articles that are on topics your readers will appreciate.
When rewriting articles, always remember to write in your own words and include your own thoughts to make the article original.
6. Break Down Long Articles Into Shorter Blog Posts
When you find a topic to write about, you can write a long article and then break it down into shorter blog posts. Many people who visit blogs prefer to read shorter articles, so it's often better to include shorter blog posts. Of course, it can also be good to have some long articles as single posts as well.
7. Have a Consistent Schedule for Blogging
If you're going to be consistent about posting 10 posts every day, you should set up a regular schedule. Whether you will be writing the entire post yourself or rewriting someone else's content, you need a set time for blogging. If you just post to your blog when you feel like it, or when it occurs to you, you will not be able to maintain the kind of output you need to succeed.
Sit down at a certain time every day and do nothing else but blog. Don't check email, Facebook or talk on the phone. You'll soon be surprised at how much you can get accomplished in an hour or two.
8. Make Some Personal And Lighthearted Posts
Each one of your blog posts doesn't have to reveal amazing, breakthrough information on your topic! Some of your posts can be personal anecdotes, or even your opinion about something unrelated to your niche.
You have to maintain a certain balance here. Naturally, you want to make sure you are giving readers the kind of content they are coming to your blog to get. But if you're a blogger who posts multiple times per day, you can afford to veer off topic every so often.
Making comments about your personal life, about a movie you saw or the antics of your dog can even help you bond with your audience. This implies, though, that you're also making plenty of useful, relevant blog posts as well.
9. Pick Topics You Care About
In order to write 10 blog posts every day, you should be knowledgeable about your niche and enjoy writing about it. It doesn't necessarily have to be the thing you most love in the world, but it shouldn't be something that bores you either. Otherwise, you will have a hard time blogging consistently about it.
So think of this before starting a new blog. If you already have a blog, or blogs on topics that don't inspire you at all, you should consider shifting gears. It's much easier to write consistently when you actually care about your topic!
Yes, You Can Write 10 Blog Posts Per Day!
This may sound like a challenging goal, but if you're organized about it you'll find that it's quite possible. If you can do this, you'll find that you gain an important edge over your competition. This type of output will greatly enhance your SEO and traffic generation efforts. As the search engines index more and more of your posts, that's lots of potential traffic. In just a month you'll have several hundred new blog posts!
For Your Happiness
Digital Cruise Providing Internet Marketing Course in Delhi.