Many small business owners online are frustrated with their lack of revenue from Google Adsense, and some have had their accounts banned. There are actually more Google Adsense alternatives out there than you might think, when you're looking for ways to monetize your website.
BuySellAds was started to make it easier for online entrepreneurs to buy and sell ads. It's become a more important site for many advertisers and publishers, since Google Adsense has become so much harder to work with. They have a large online presence with six billion plus impressions every month. Their approach is easier to understand than Google's in many ways, and many people have turned to BSA to help them make money online.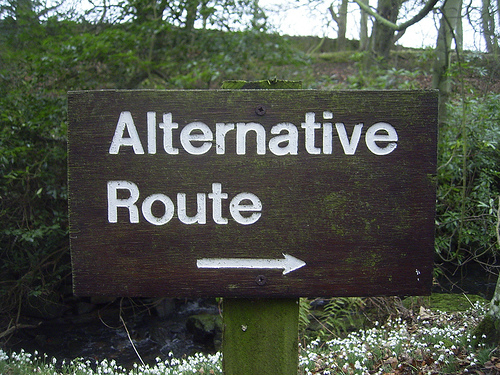 There are more than a few webmasters who feel that adBrite is among the best of Google Adsense alternatives. This is basically a marketplace for ads, where sellers and buyers are able to communicate with each other to establish the prices. This makes it different from most of the other sites out there. Your site needs to be large for adBrite to work its best for you, and there is quite a bit of competition.
Clickbank is a better known Adsense alternative. If you're willing to veer away from CPC or Cost Per Click sites, Clickbank is the premier site for CPA, or Cost Per Action. They offer what appears to be millions of unique products, and it may even be difficult for you to choose what you will promote. The rewards with Clickbank are potentially more than you may have made on Adsense.
Amazon has a well-established online presence, and they also run a CPA, rather than a CPC, ad network. They have many cool tech gadgets, so Amazon works well for people who have tech related sites. Their ads are sensitive to context, and are normally relevant. The terms can be somewhat complicated, and it may take you awhile to become familiar with the commissions you'll be receiving for your own sales.
Most people have never thought about using eBay for CPA purposes, and your success on eBay will depend a lot on your niche. Webmasters don't usually use eBay as their main income generator, but if you have free space, it wouldn't hurt to try eBay.
Media.net is a lesser known ad network, but its users often consider it among the best. There are innovative solutions offered, including mobile ads, search targeting and content ads. This network works quite well with larger sites with traffic from the US, the UK and Canada. They pay out at $100, but most webmasters earn that easily, since media.net is huge.
Chitika doesn't have a lot of various ad types, but the ads it will offer you are very targeted. The CTR at Chitika is excellent, since the ads only display when a user is routed through search engines. It also has a low payout at $10, so you can pull out money more often, even if you have a smaller site. If you opt to use just one ad block, you will still be able to get monthly payments instead of having to wait for them over a period of months.