There are many ways to promote a business both online and offline. Promoting your business with out-of-the-box marketing techniques will help your receive overall visibility and boost sales and the amount of customers you bring in. Any successful marketing campaign will help you bring in more customers and reach your sales goals. Also see : Content that increase traffic and shares to your blog and ways to increase traffic from Facebook.
Try some of the following marketing techniques to get your business name out there and get people talking about your products: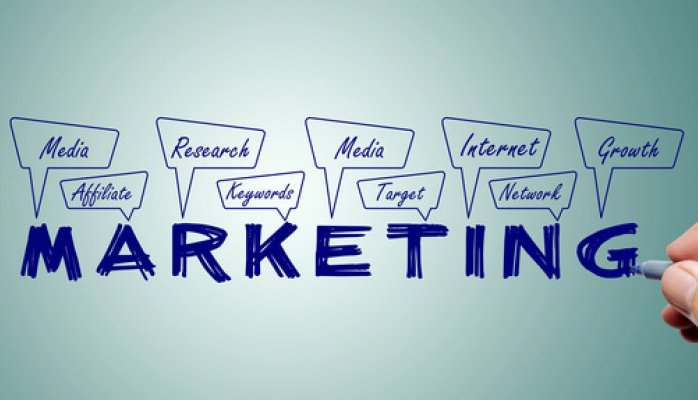 Group Discount Plans
Coupons are slightly passé in the current marketing world. Everyone offers coupons, vouchers, promotional codes, or frequent discounts. To stand out, you have to provide something different. One of the newest forms of marketing is with group discount plans, like Groupon or Living Social. These websites allow you to advertise your business locally and globally to bring in customers that would never have purchased your products otherwise. With the ability to set how many new customers you want to use the deal, you will not only bring in new customers but also bring in guaranteed business and profits.
Viral Videos
While the original purpose of the Internet was for education, like nearly everything else, the focus has shifted to commercial interests and entertainment. If you combine these two elements, then you will have the interest of nearly everyone who goes online. One of the best ways to attract the attention of new business is with funny, viral videos. Old Spice is the prime example of just how effective a viral video marketing campaign can be. You can also put together slightly more informative videos to attract a more serious clientele to your store.
Local Interaction
If your store has a local brick and mortar location, then you can take advantage of local-based marketing. Try hosting a charity benefit in your store to attract new customers and bring attention to your business through local news media. You can also attract new business by sponsoring a sports team, drama club, or other school club. This will attract the attention of everyone involved in the activity and show support for the local community.
 Customers Choose Inventory
Another marketing strategy that some businesses are now starting is giving customers the ability to chose the inventory that you as a business stock and sell in the store. Online-based clothing stores were the first companies to start this trend, and this out-of-the-box marketing technique is highly successful. Customers are allowed to vote on which items they want to see in store. Not only does this make customers feel more in control and like they matter to the business, but it also ensures that customers will purchase the items that you stock. This eliminates wasted money on stock that customers will never purchase.
Birthday Rewards
Just like the old children's birthday clubs of the past, birthday rewards are an excellent way to get customers to shop on their birthdays. Birthday rewards make customers feel special, while bringing in additional business to your store. Many people allow themselves to spend more during their birthday, so taking advantage of this with special birthday discounts or freebies will maximize the money that customers spend in your store.
Start a Relevant Blog
A blog is a great way to advertise your business and keep customers entertained by your brand. Depending on what you sell, the information on your blog can vary. If you sell baby products, then you could have a blog about parenting tips and tricks to make life easier. If you sell automotive parts, you could blog about better ways to use the products or helpful hints for upgrading a vehicle. There is really no end to the blog topics you can come up with to match any brand if you think hard enough. Even a shoe store can have a blog about shoes that work for different situations and events.
Editors Pick : How to be successful in Blogging? and How you can write 10 blog posts everyday?
Happy Hour
Traditional happy hour serves alcoholic drinks for less for a few hours per day. You can use similar tactics for your online store. Try offering discounts on select items just for an hour or two per day. This will get customers excited about purchasing from your store in the window to receive the extra discount. Try changing the low-priced item each day or week so customers do not get bored.
You may also like to read : Ideas about Blog Contest Prize and Blogs can bring cash in your wallet.
Thanks..
An article by Digital Cruise providing Digital Marketing Course in Delhi.